Welcome to Zhongxin Iron and Steel (Shandong) Group Co., Ltd.
5052 Aluminum foil
---
E-mail:qiaobing@zxjtsteel.com Mobile Phone: 86-15508683101 Certification : CE, ISO, SGS,BV,Mill Certificate Standard : ASTM,JIS,GB,DIN,EN Design Style : Customizable Delivery Time : 7-10Days
About the aluminum
5052 aluminum is Al-Mg alloy aluminum, magnesium is the main alloy element in 5052 alloy aluminum, is the most widely used one kind of rustproof aluminum, this alloy has high strength, especially the fatigue strength: High plasticity and corrosion resistance, heat treatment can not be strengthened, in the semi-cold hardening plasticity is good, cold hardening plasticity is low, good corrosion resistance, good weldability, poor cutting performance, polishing.Aluminum - magnesium alloys also contain small amounts of manganese, chromium, beryllium, titanium, etc. Except for a small amount of solid solution, most of the manganese in the alloy forms MnAl6. The role of chromium in 5052 aluminum plate is similar to that of manganese, which can improve the stress corrosion cracking ability, improve the strength of matrix metal and weld and reduce the tendency of welding crack, but its content is generally not more than 0.35%.
Aluminum is a silver-white light metal, relatively soft, density 2.7g/cm3, melting point 660.4℃, boiling point 2467℃, aluminum and aluminum alloys have many excellent physical properties, has been very widely used. Aluminum has good reflection performance of light, reflecting ultraviolet light is stronger than silver, the purer aluminum is, its reflection ability is better, and the method of vacuum aluminum plating is commonly used to make high-quality mirrors. Vacuum aluminized film combined with polysilicon film becomes a cheap and lightweight solar cell material. Aluminum powder can maintain a silvery luster, often used to make paint, commonly known as silver powder. Pure aluminum conducts electricity very well, second only to silver and copper. In the electric power industry, it can replace part of copper for wires and cables. Aluminum is a good conductor of heat. It can be used to make various heat exchangers, heat dissipating materials and civil cookers in industry. Aluminum has good ductility, can be drawn into a fine wire, rolled into a variety of aluminum products, but also can be made into thinner than 0.01mm aluminum foil, widely used in packaging cigarettes, candy, etc.. Aluminum alloy has some better properties than pure aluminum, which greatly expands the application range of aluminum. For example, pure aluminum is soft, when a certain amount of copper, magnesium, manganese and other metals are added to aluminum, the strength can be greatly improved, almost equivalent to steel, and the density is small, not easy to rust, widely used in aircraft, cars, trains, ships, artificial satellites, rockets manufacturing. At -196 ° C, some steel is as brittle as glass, while some aluminum alloys increase in strength and toughness, making them cheap and lightweight cryogenic materials that can be used to store liquid oxygen and hydrogen for rocket fuel.
PRODUCT
Standard
ASTM GB JIS AISI,EN
Thickness
0.006mm(6micron) - 0.2mm (200micron)
Width
120- 1500 mm (tolerance:± 1.0mm)
Temper
O,F, H12, 114,H18,H22, H24,H26,H32, etc
Application

Aluminum foil is widely used in food, beverage, cigarette, medicine, photographic plate, household articles, etc. It is usually used as its packaging material, electrolytic capacitor materials, insulation materials for buildings, vehicles, ships and houses.

Price Term
Ex-work, FOB, CFR, CIF, etc
Delivery Time
20-30 days. Standard size is in stock,prompt delivery or as order's quantity.
Package
Export standard package, Carton box or wooden case, or waterproof paper, or as customer's request.
The inner size of container is below:
20ft GP: 5.9m(length) x 2.13m(width) x 2.18m(high)about 24-26CBM
40ft GP: 11.8m(length) x 2.13m(width) x 2.18m(high) about 54CBM
Product Detail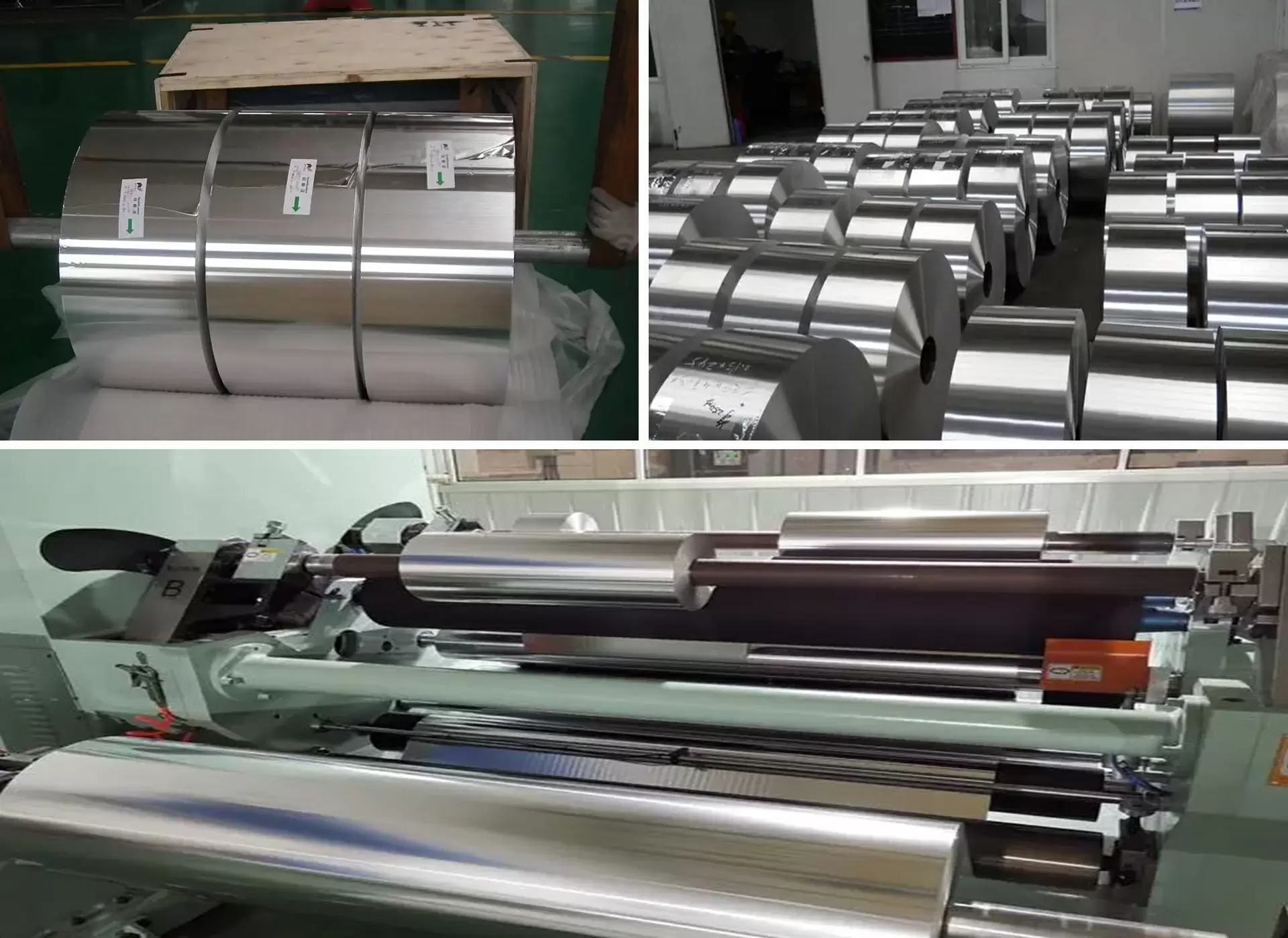 Aluminum Production Process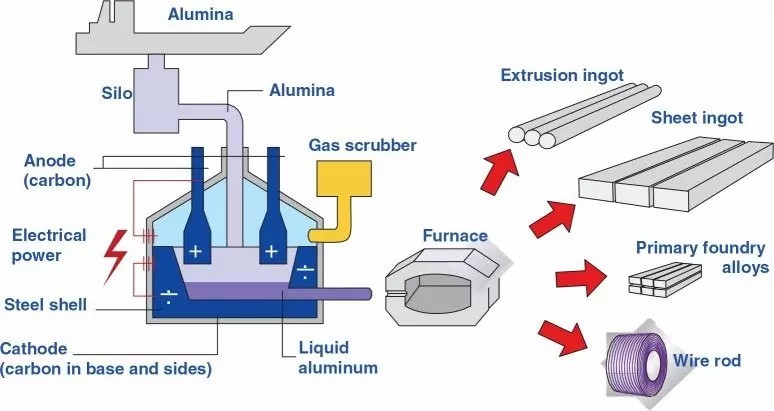 ADVANTAGE
Professional sales team,providing customers with first-class services;
Professional sales team,providing customers with first-class services;
Advanced scientific and technical team to improve production and reduce costs for customers
Intimate shipping logistics team protecting product transportation
COURSE
■ Roll casting
Aluminium ingot into quiet place furnace and vertical plate with casting machine, the thickness is 7.7 to 5.5 thick thick burrs, the 1060-1260-1360-1460-1560 and then transferred to the cold machine,, cold machine cutting quantity at least 3 cm,Casting of blank are generally burrs out, to the round edge, and then to the cold.
■ Cold rolling
Tied to the thickness we need, to 14 and 24, if it's 24, annealing directly.
■ Annealing
Annealing time probably in 12 hours.
The winter air about 12 hours, air-cooled 18 to 20 hours of summer can only be air cooled through finished product.
■ Packaging
Customize the packaging according to customer's requirements.
PACKAGING

Keywords: 5052 Aluminum foil
Warehouse storage

Packing and delivery

PROVIDE YOU WITH FREE SOLUTIONS
---