Welcome to Zhongxin Iron and Steel (Shandong) Group Co., Ltd.
6063 Aluminum coil
---
E-mail:qiaobing@zxjtsteel.com Mobile Phone: 15508683101 Certification : CE, ISO, SGS,BV,Mill Certificate Standard : ASTM,JIS,GB,DIN,EN Design Style : Customizable Delivery Time : 7-10Days
About the aluminum
6063 aluminum alloy material. The main alloy elements are magnesium and silicon, with excellent machining performance, excellent weldability, extrusion and electroplating, good corrosion resistance, toughness, easy to polish, color film, excellent anodic oxidation effect, is a typical extrusion alloy. 6063 aluminum alloy profile with its good plasticity, moderate heat treatment strength, good welding performance and anodic oxidation treatment, gorgeous surface color and many other advantages, is widely used in building profiles, irrigation pipes, for vehicles, platforms, furniture, elevators, fences and other tubes, bars, profiles.
6063 is a low alloyed Al-Mg-Si high plastic alloy. It has many valuable features: 1. Heat treatment, high impact toughness, not sensitive to the gap. 2. Excellent welding performance and corrosion resistance, no stress corrosion cracking tendency, in the heat treatment can be strengthened aluminum alloy, Al-Mg-Si alloy is the only alloy without stress corrosion cracking phenomenon. 3. After processing, the surface is very smooth and easy to anodize and color. Its disadvantage is that after quenching, if parked at room temperature for a period of time, the aging will bring adverse effects on the strength (parking effect).
Aluminum is a silver-white light metal, relatively soft, density 2.7g/cm3, melting point 660.4℃, boiling point 2467℃, aluminum and aluminum alloys have many excellent physical properties, has been very widely used. Aluminum has good reflection performance of light, reflecting ultraviolet light is stronger than silver, the purer aluminum is, its reflection ability is better, and the method of vacuum aluminum plating is commonly used to make high-quality mirrors. Vacuum aluminized film combined with polysilicon film becomes a cheap and lightweight solar cell material. Aluminum powder can maintain a silvery luster, often used to make paint, commonly known as silver powder. Pure aluminum conducts electricity very well, second only to silver and copper. In the electric power industry, it can replace part of copper for wires and cables. Aluminum is a good conductor of heat. It can be used to make various heat exchangers, heat dissipating materials and civil cookers in industry. Aluminum has good ductility, can be drawn into a fine wire, rolled into a variety of aluminum products, but also can be made into thinner than 0.01mm aluminum foil, widely used in packaging cigarettes, candy, etc.. Aluminum alloy has some better properties than pure aluminum, which greatly expands the application range of aluminum. For example, pure aluminum is soft, when a certain amount of copper, magnesium, manganese and other metals are added to aluminum, the strength can be greatly improved, almost equivalent to steel, and the density is small, not easy to rust, widely used in aircraft, cars, trains, ships, artificial satellites, rockets manufacturing. At -196 ° C, some steel is as brittle as glass, while some aluminum alloys increase in strength and toughness, making them cheap and lightweight cryogenic materials that can be used to store liquid oxygen and hydrogen for rocket fuel.
PRODUCT
Thickness
0.1-400mm,etc
Length:
100-12000mm,or as required
Width
20-3000mm,etc
Standard:
ASTM,AISI,JIS,GB, DIN,EN
Certification:
ISO, SGS,BV
Surface finish
mill,bright,polished,hair line,brush,sand Blast,checkered,embossed,etching,etc
Grade
1000 Series: 1050 1060 1070 1100 1200 1235 etc.
3000 Series: 3003 3004 3005 3104 3105 3A21 etc.
5000 Series: 5005 5052 5083 5086 5154 5182 5251 5754 etc.
6000 Series: 6061 6063 6082 6A02 etc.
7000 Series: 7050 7475 7075 etc.
Temper
H12,H14,H16,H18,H20,H22,H24,H26,H28,H32,H36,H38,HO,H111,H112,H114,H116,H118,H321.
Payment Terms
T/T, L/C at sight,West Union,D/P,D/A,Paypal
Loading port
any port in China
Packing
standard export packing (inside:water proof paper,outside:steel covered with strips and pallets)
Container size
20ft GP:5898mm(Length)x2352mm(Width)x2393mm(High)
40ft GP:12032mm(Length)x2352mm(Width)x2393mm(High)
40ft HC:12032mm(Length)x2352mm(Width)x2698mm(High)
Product Detail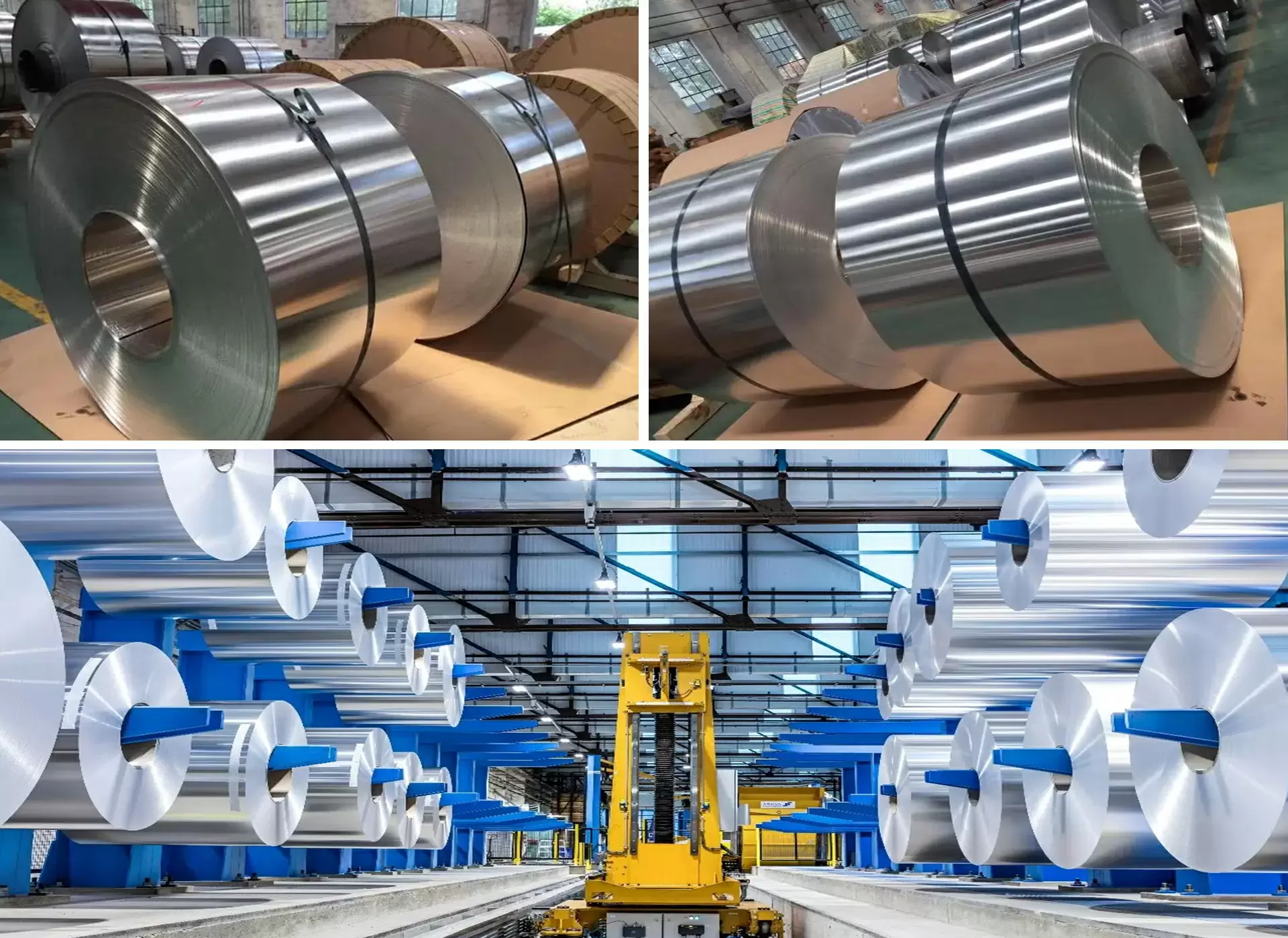 Aluminum Production Process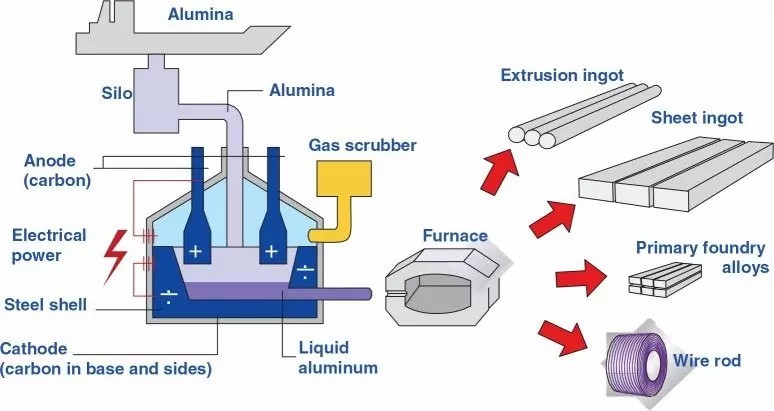 ADVANTAGE
Professional sales team,providing customers with first-class services;
Professional sales team,providing customers with first-class services;
Advanced scientific and technical team to improve production and reduce costs for customers
Intimate shipping logistics team protecting product transportation
COURSE
■ Roll casting
Aluminium ingot into quiet place furnace and vertical plate with casting machine, the thickness is 7.7 to 5.5 thick thick burrs, the 1060-1260-1360-1460-1560 and then transferred to the cold machine,, cold machine cutting quantity at least 3 cm,Casting of blank are generally burrs out, to the round edge, and then to the cold.
■ Cold rolling
Tied to the thickness we need, to 14 and 24, if it's 24, annealing directly.
■ Annealing
Annealing time probably in 12 hours.
The winter air about 12 hours, air-cooled 18 to 20 hours of summer can only be air cooled through finished product.
■ Packaging
Customize the packaging according to customer's requirements.
PACKAGING
Keywords: 6063 Aluminum coil
Warehouse storage

Packing and delivery

PROVIDE YOU WITH FREE SOLUTIONS
---